My Favorite Things I SAVI Canvas
Hey everyone!
Welcome back to our Favorite Things Series! Vinnie here, but you can still call me the Favorite Things Guy. Did you miss our first post about an incredibly intuitive user-interface? No worries – you can still read about it here.
Now that we're all caught up, let's get started. Throughout history, philosophers and scholars alike have pondered and attempted to answer some of life's biggest questions. I, too, have pondered these thought provoking questions from time to time. Questions like:
Who am I?
Why am I here?
Where am I going?
How can I complete large-scale AV installations quickly with a lower cost and eliminate installation complexity without running hundreds of cables to hundreds of displays?
And while I can't even begin to answer the first three for you, the last one is simple – SAVI Canvas.
SAVI Canvas is a network-based video and content distribution software that makes it easy to access, deliver and manage content throughout large projects. Canvas provides control, content delivery, source switching, layout selection, monitoring and management across expansive projects.
Coincidently, SAVI Canvas happens to include 3 of My Favorite Things:
1. Canvas Dashboard
2. Canvas Edit
3. Canvas Layouts for SAVI Show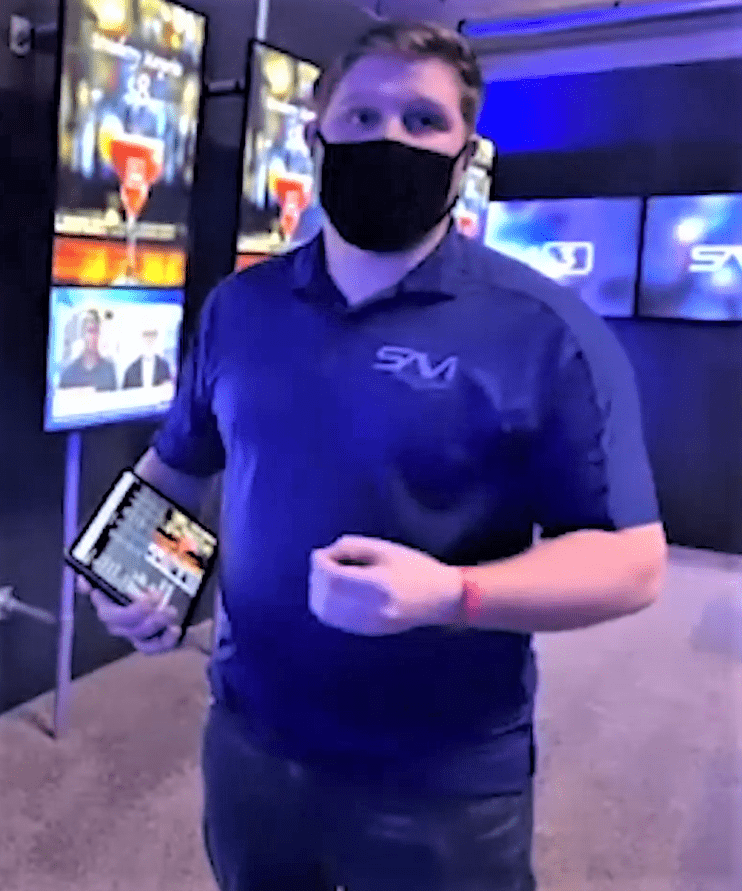 "Make any display your Canvas"
The Canvas Dashboard brings monitoring and display management directly into your UI. It gives us important information like software and firmware versions, MAC Addresses, serial numbers, uptime/downtime, current sources and more. Plus, when you select a display, you can immediately view a live screen feed on your device. This brings in an extra level of supportability; or in other words,  you can troubleshoot any display remotely. If the display is broken or dies you can pull the needed RMA information quickly before swapping it out.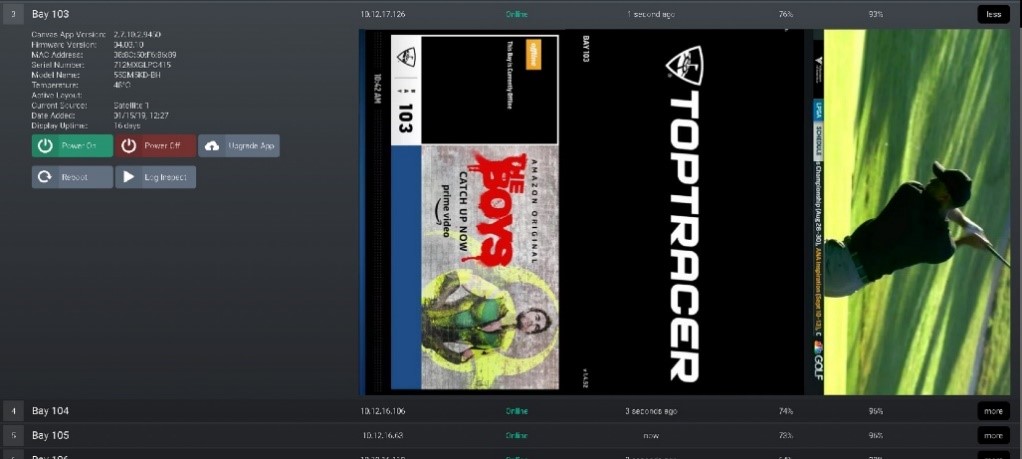 Next, Canvas Edit is used to quickly pair displays to the Canvas universe. Once your cat5 or 6 cable is plugged into your LG WebOS display, it will immediately show up in the autodetected devices section of Creator. Then, you'll be prompted to push the Canvas Application File to that display, or all displays that have been autodetected. Once the app is loaded a pairing code will appear on the display and in Canvas Editor. From there, take your phone, tablet or computer and pair each display in SAVI. Simple as that. If you ever have to replace a broken display, you can easily unpair the device and pair the new one because the settings of the last display will be pushed to the new one once it is paired in Canvas Edit.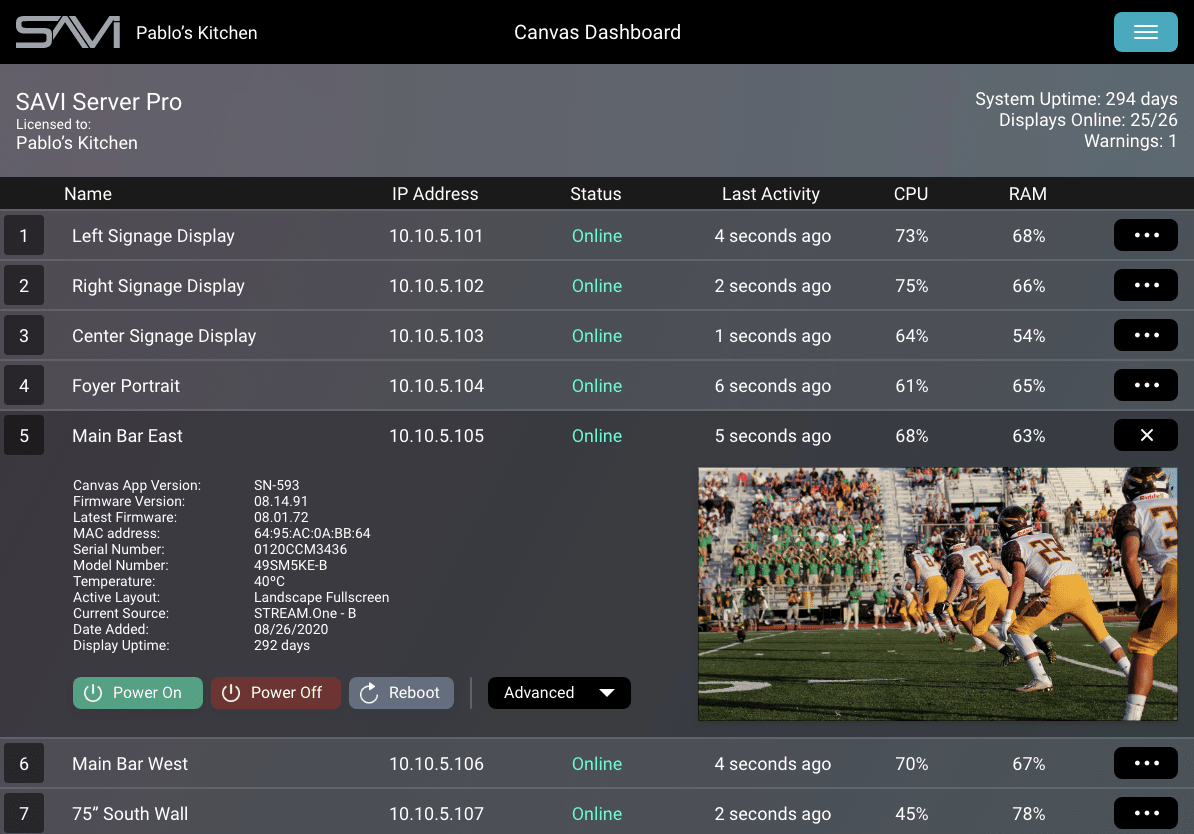 Lastly, Canvas layout creation and SAVI show work together to create an amazing feature set in Canvas that allows you to breakup your webOS signage display into multiple different regions or layouts. There is no extra signage player or processor needed for this functionality like most other options out there. Importing images into SAVI show is also a breeze, and once in SAVI Show, the images are available to put into any of your layouts. This brings an extra 'Wow' factor to your video distribution system without the addition of a costly digital signage platform. Want to avoid bezels and the pain of hanging/ lining up individual displays? Easy – you can create a 2X2 video wall right in layouts! 
There is so much you can do with layouts and SAVI Show that ultimately creates unique experiences for every installation, truly making the display your Canvas.